WE PROVIDE THE BEST DUMPSTERS FOR THE JOB
Dumpsters For Any Sized Project
Our dumpster rental services come at competitive prices and are a perfect fit for any project. UWS is the leader in dumpster rental services in the West.
Dumpsters For Any
Sized Project
Our dumpster rental services provide the best pricing and are available for all types of projects. Each project has its own demands, and our team is here to guide you so that you'll find the best possible solution for all of your disposal needs.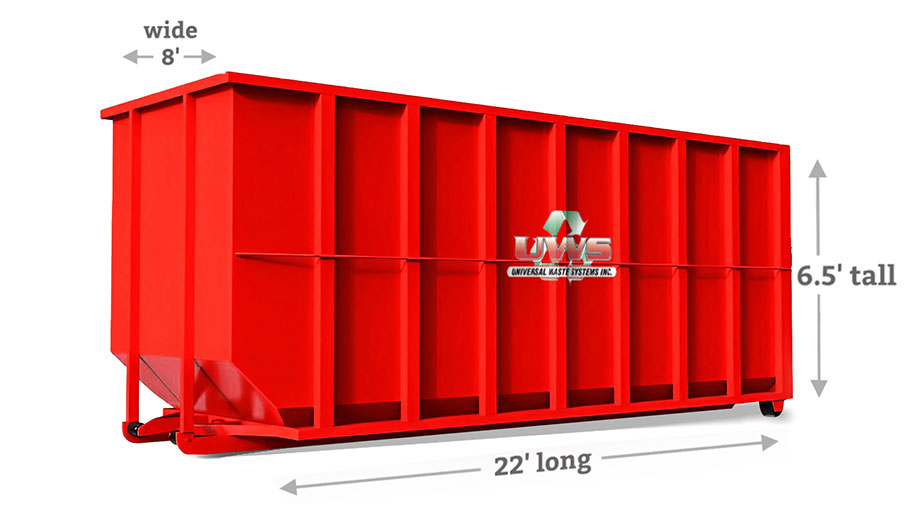 How Our Dumpster Service Works
We are here to walk you through every step of the process to make sure you will be getting a container that best suits your needs.
We Deliver a Dumpster to your Address
Included in your price is delivery and pickup. We schedule next available service, and can provide morning and afternoon requests.
Keep the dumpster for up to 7 days included in the price, but you can keep the dumpster longer at an additional charge.
When you are finished with the dumpster, we will remove the dumpster from your location (again included in your price) and take it to the appropriate disposal site.
California, Arizona, and New Mexico Dumpster Rentals
Why UWS Dumpster Rentals?

Our Dumpster Rental process

Our Dumpster Rental process

Our Dumpster Rental process
To make a payment, follow the link below.
Select the best waste service for you today.
Please use the form below to request services from Universal Waste Systems.
Our team will touch base with you immediately.